Every year you hear it. This is the year the
San Jose Sharks
will win the Stanley Cup.
Do not feel bad, though. Die-hard fans not only say it, but so do actual NHL experts, and they're paid to make those knowledgeable predictions.
Alas, the Sharks have zero Stanley Cup victories and zero Stanley Cup appearances.
They got rid of the superstar attitude of Dany Heatley, bolstered their defensive core and acquired speed.
On paper, it seems that way.
San Jose Sharks Have Best Defense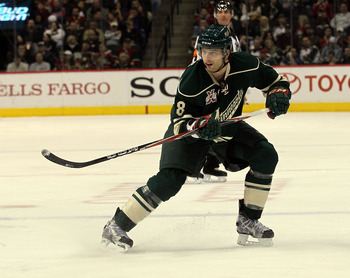 Bruce Bennett/Getty Images
On paper, this is the best set of defensemen the NHL has to offer. It is also arguably the best defense the Sharks franchise has ever owned.
Add that together and you may have something here.
What kept the Sharks down last season, among other things, was the lack of depth at defensemen.
With newly acquired Brent Burns, Jim Vandermeer and powerhouse Colin White, GM Doug Wilson added the exact pieces needed to help the team get over the hump.
An All-Star defenseman, penalty killer extraordinaire and bully in the trenches could hold this defense up as one of the best at the end of the season.
The San Jose Sharks Have No More Divas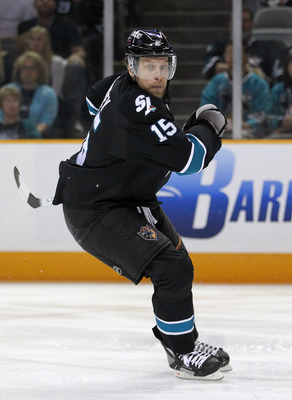 Ezra Shaw/Getty Images
Not to say that Dany Heatley was a diva or had a diva attitude, but it was the superstar persona he brought over from Ottawa that seemed to set this team off.
It was not his fault. Heatley's numbers before San Jose were some of the best in the NHL. However, what he accomplished in San Jose simply did not add up.
So ya got's to go...
That's how Wilson does business.
In return, the Sharks get a speedy Martin Havlat and a lot more money to spend in the future.
Also, a whole new "team" mindset on offense.
The San Jose Sharks Have Speed on Offense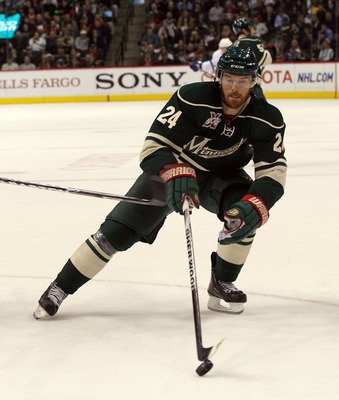 Bruce Bennett/Getty Images
It was evident in both the Blackhawks playoff series in 2010 and the Canucks series this past season that the Sharks were simply worn out. They just could not keep up with either team in the Western Conference Finals.
Something had to be done, and the problem was solved by trading Heatley for Havlat during the offseason.
Scoring mentality in exchange for speedy finesse, and both teams got rich off of it.
McLellan has already hinted at the fact that Havlat will be playing on the second line in order to split the speed of Marleau and Havlat on separate line.
This season, San Jose will be bigger, faster and more capable of keeping up with the elites of the NHL deep into the playoffs.